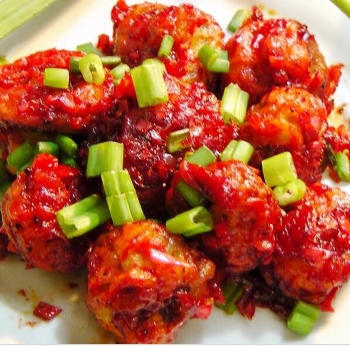 Chicken 65
Boneless chicken tenders coated in egg, deep fried and sautéd in Chef special spicy Indo Chinese sauce and topped with green onions .. We strongly recommend this munching.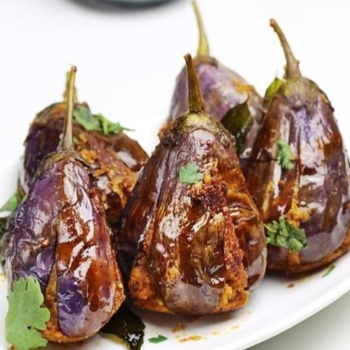 Gutti Vankaya
Indian eggplant stuffed with special home made chutney powder flavored with cilantro, coconut, special herbs and spices .... Tastes awesome with Steamed Rice and Ghee.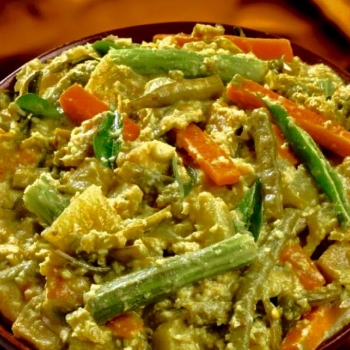 Avial
Mixed vegetable stew cooked to perfection in coconut oil and coconut yogurt paste. It is an authentic Malabari dish also a big favorite of Tamizhians and Kannadigas..Recommend to have it with our Cashew Ghee Pongal.